Holly Wilson has landed a dream job but there is one proviso… she must keep it secret, and that means telling lies. Holly hates telling lies.
Her latest assignment has brought her to the paradise island of Mauritius where she meets a British couple, Robert and Rosemary, who share a tragic secret of their own.
The moment they introduce Holly to handsome writer, Philippe, she begins to fall in love, something she hasn't allowed herself to do for twenty years.
But Philippe has not been completely honest and when Holly stumbles across the truth, she feels totally betrayed.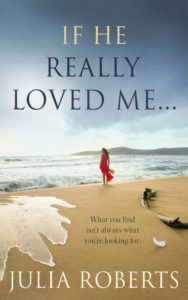 An enthralling story of love and romance, heartache and betrayal, set against the exotic backdrop of Barbados and the stunning Gower peninsula. If Holly can't trust her own son, who can she trust?
Single mum, Holly Wilson, and her twenty-year-old son Harry have an enviably close relationship but when Harry finds out that she is pregnant and, for reasons unknown to all but herself, intends to raise the baby alone again, he begins to question her decision not to tell him about his own father, who abandoned them before his birth.
Upon discovering his father's name, Harry secretly embarks on his search for the truth, a search which takes him to Los Angeles where he uncovers a tragic story. Still reeling from what he has learned, an extraordinary twist of fate brings Harry and Philippe, the father of Holly's unborn child, face to face. Should Harry tell him about the baby and risk damaging his relationship with his mum forever? If he does, will Philippe want to be a husband and father? And will Holly be prepared to give Philippe a second chance?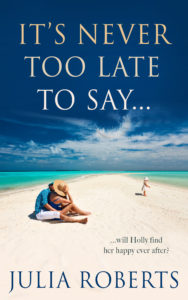 An emotional and at times tragic conclusion to the Liberty Sands trilogy, It's Never Too Late To Say… uncovers terrible family secrets that have long been buried.
Holly Wilson seems finally to have it all: a beautiful baby daughter, a son about to embark on an exciting career, a glamorous new job in television, and an adoring boyfriend in bestselling novelist, Philippe. But something isn't quite right…
In another part of the country, Carol has liver cirrhosis and is suffering from alcohol induced dementia causing her to relive memories – dreadful memories – of sins committed against her and those she has inflicted on others. Her carer, Helen, hopes a meeting with someone from the past might help mend Carol's broken soul, but time is running out and there is something Helen has been keeping secret.
What links Holly to Carol and Helen? And who is Nick, the handsome stranger who has just walked into her life?