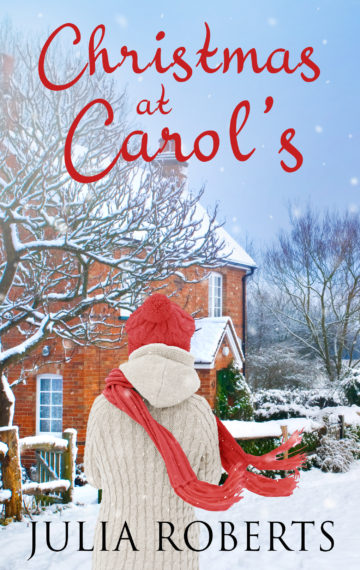 £1.49
Publisher:

ripped

Available in:

Kindle
Buy Kindle Version
An uplifting tale of people's desire to help each other in the season of goodwill – a romantic comedy with a twist in the tale.
Carol fell in love with Wisteria Cottage the moment she laid eyes on it and moved in two weeks before Christmas hoping it would be start of a new more positive period in her life.
On her first night in her new home she discovers an old Christmas card to someone called Annie with a heart-breaking message inside from Jake.
Although she doesn't know them, and despite being on a self-imposed dating break herself, Carol begins planning how she can bring them together, while her new neighbour, Sally, is attempting a bit of matchmaking of her own.
Reviews
Everything a Christmas novella should be. We have romance, mystery, community spirit and seasonal scenes to put us all in the festive mood.
A perfect way to get into the festive spirit, this little book gives the reader as much warmth as a mince pie, sherry and log fire… such a feel-good story, it should be read EVERY Christmas.
Perfect Christmas short story. Written in the first person which I really enjoyed. Lost myself. Lovely setting and makes you feel very cosy.
Absolutely brilliant really enjoyed it couldn't put it down I will always remember reading it at XMAS.
Lovely Christmas read as usual Julia Roberts books never disappoint.